Contact For EDNA Contemporary
Gallery Location:

583 Dana Street, San Luis Obispo, CA 93401
Gallery Hours:

Thursday, Friday, Saturday from 1 to 6 pm
and by appointment
Telephone:

805 459-1711
Email:
Instagram: @ednacontemporary
Call or email for a private appointment
Neal Breton
click on any image to enlarge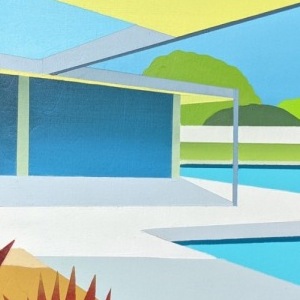 Golf Course Pool •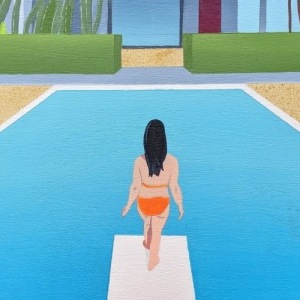 Plunge •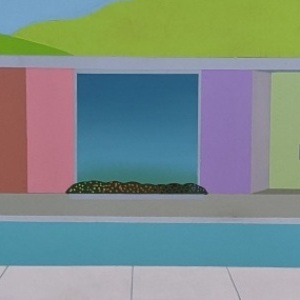 Long Story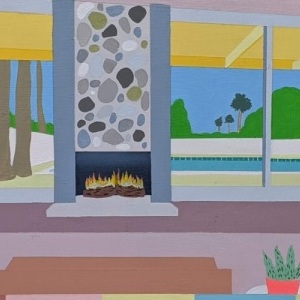 Fireplace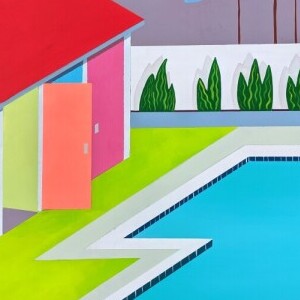 Changing Rooms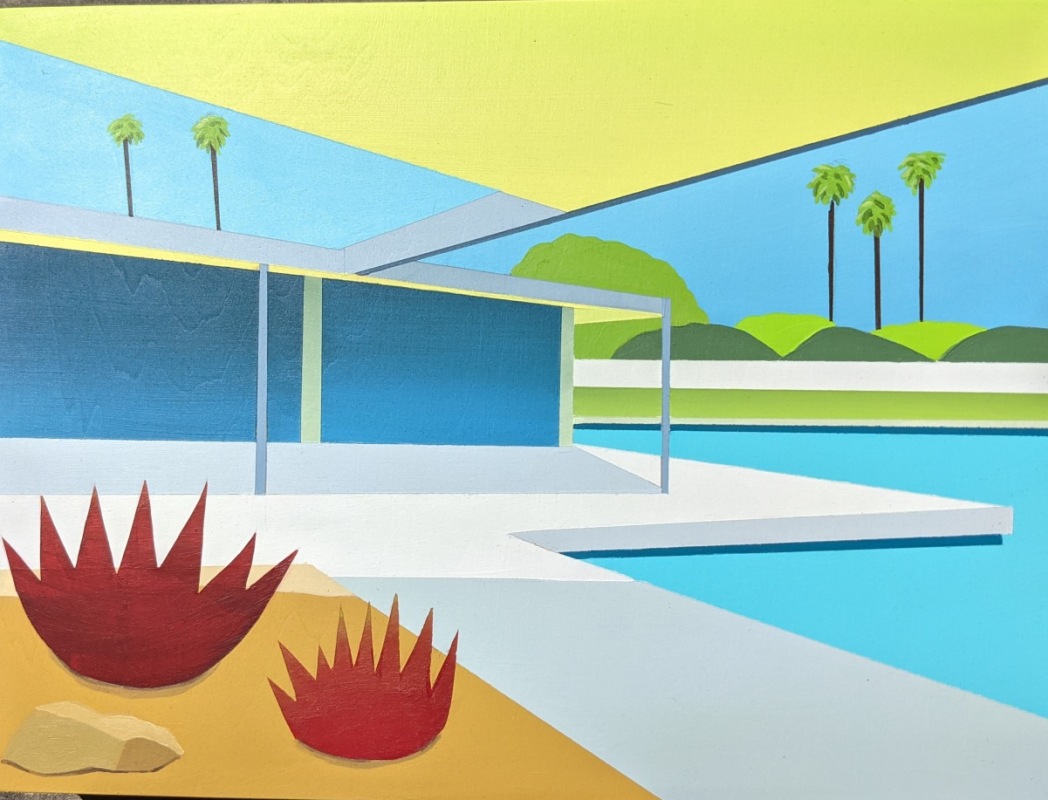 Golf Course Pool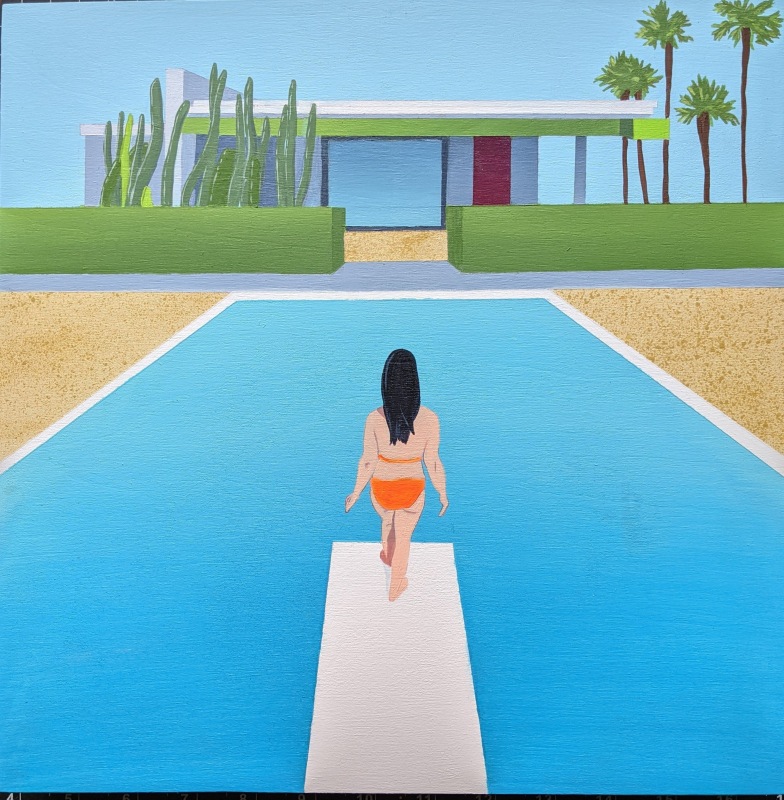 Plunge

Long Story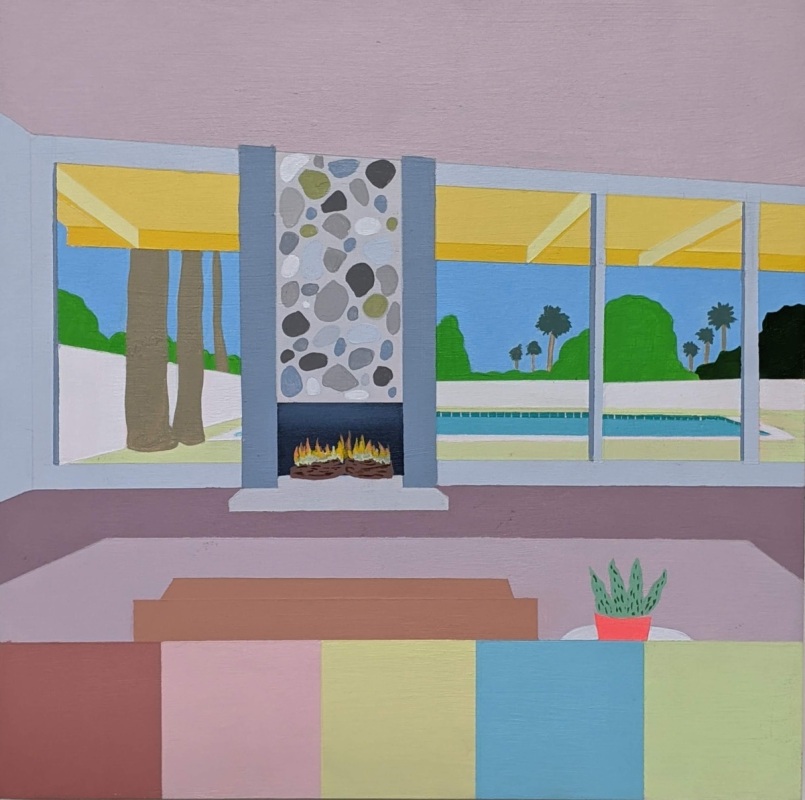 Fireplace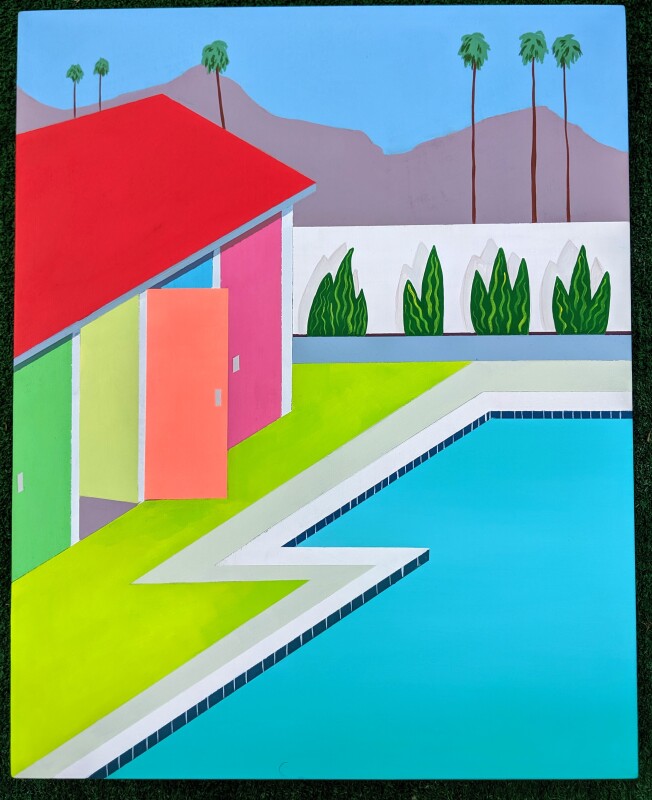 Changing Rooms
About the artist...
Neal Breton is a San Luis Obispo artist with two styles: One set of work looks to the world for hope and solace in the form of pools and plants, and the other is painted with my back to the world in the form of hard line abstract compositions.
Neal says, "One time in kindergarten I was assigned crayons and a piece of cardboard. "Draw something and we will cut it out for you". Others made jets, fire trucks and race cars. I made an abstract construct with asymmetrical lines jutting down out of sequential blocks of color. "What am I supposed to cut out?" The teacher said. I didn't know. This was my first lesson about people's perception of the usefulness of art.
In fourth grade, for Halloween, the class was to make black cats out of construction paper and glue. We were to follow a pattern. I noticed the day they were put up that my cat was not included. "Look at your cat, it is poorly cut, and you can see all the glue", my teacher said, after school when I asked. "That's why I didn't put it up with all the others". This was my lesson in craftsmanship.
In college, my professor chose to show my first series of work in the display case outside the art department. "Oh, how awful!" exclaimed an older woman, passing by. This was my first lesson in art appreciation."