Contact For EDNA Contemporary
Gallery Location:

583 Dana Street, San Luis Obispo, CA 93401
Gallery Hours:

Primarily by appointment; we are usually available with a 30 minute request.
Always open for Art After Dark, 5 to 8 pm on the first Friday of the month.
Telephone:

805 459-1711
Email:
Instagram: @ednacontemporary
Call or email for a private appointment
Françoise LeClerc
click on any image to enlarge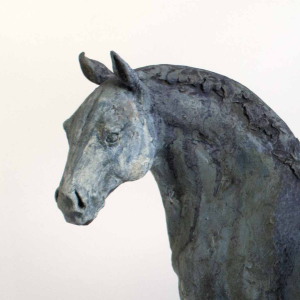 Mirador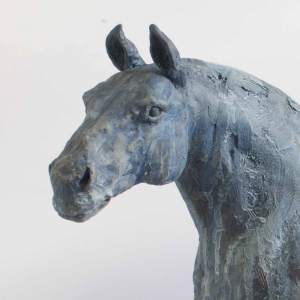 Work Horse No. 4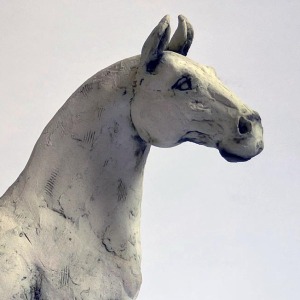 Passage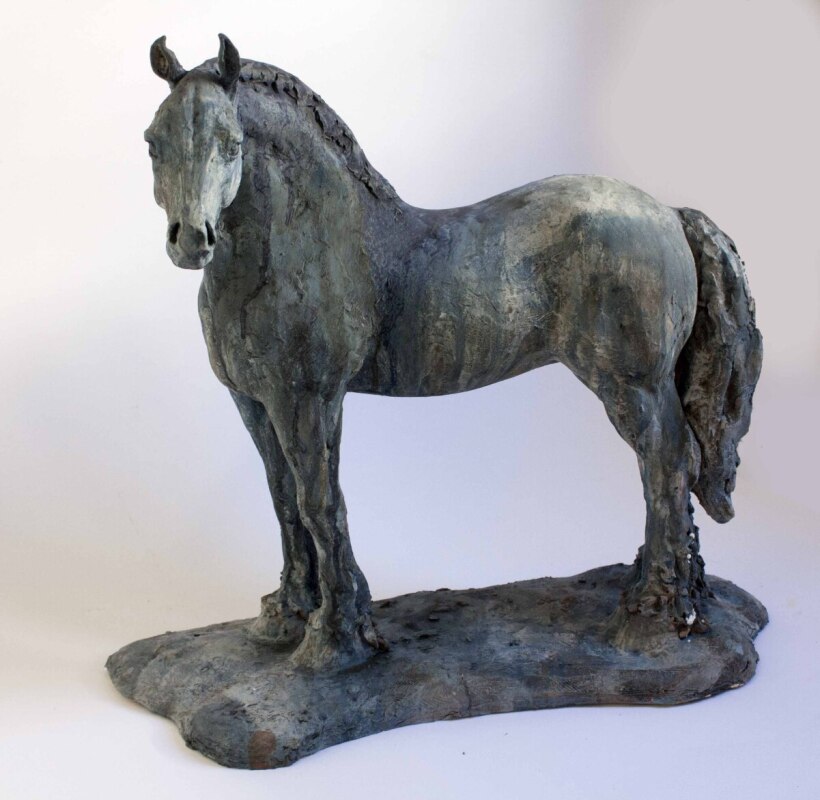 Mirador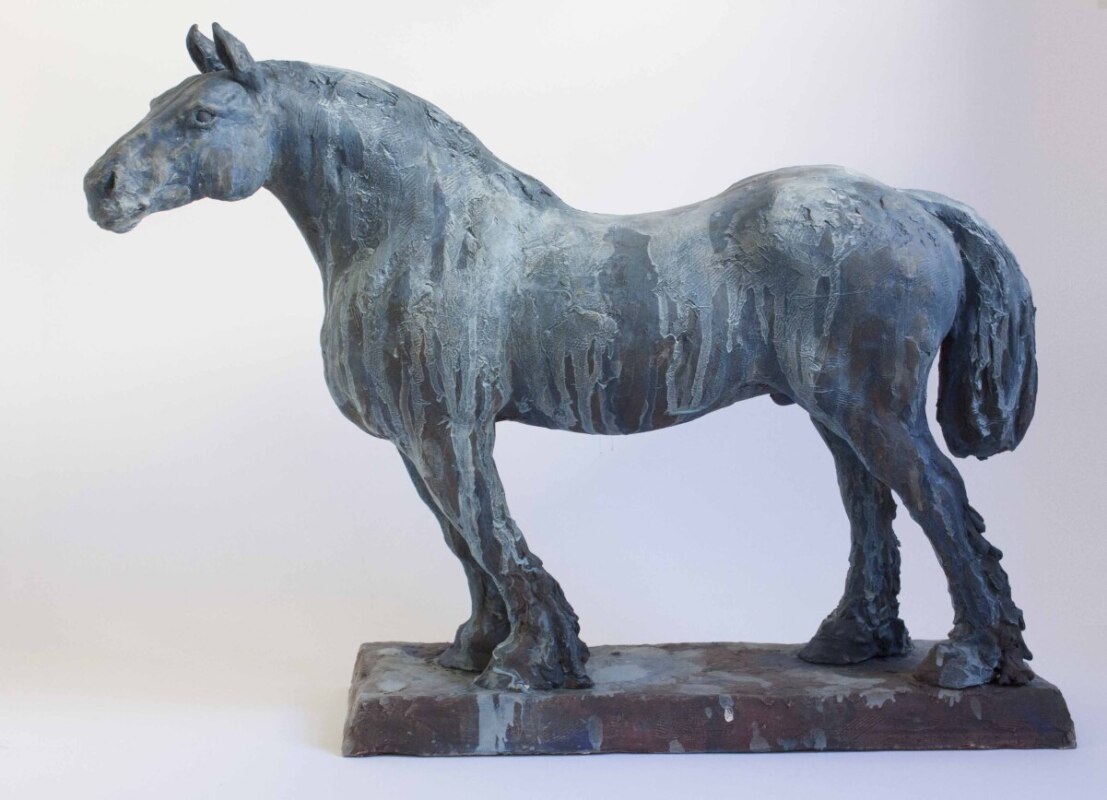 Work Horse No. 4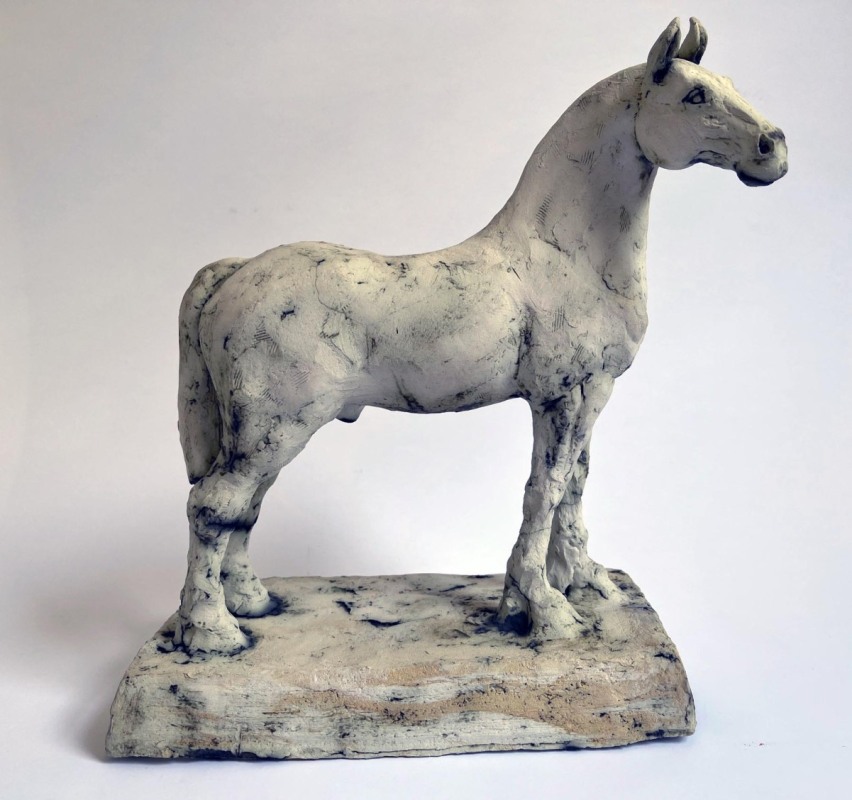 Passage
About the artist...
Francoise LeClerc is a sculptor working in ceramics and found objects. Often depicting horses, her work evokes themes of emergence and transformation, sensitivity and trust. Expressing both boldness and vulnerability, her work can be simultaneously vigorous and quiet.

The reclaimed tool boxes and rusty parts bins (into which she mounts her sculptures) provide a tangible and metaphoric connection to the past. Together, they suggest a searching; a desire to reconstitute and understand experiences and histories that were not adequately explained.

Her collections, forms and surfaces are influenced by David Ireland, Robert Rauschenberg, Michelle Gregor, Deborah Butterfield and Stephen DeStaebler. She lives in San Francisco and Sonoma County, California.