< previous entry return to list next entry >
Thea Schrack "something magic"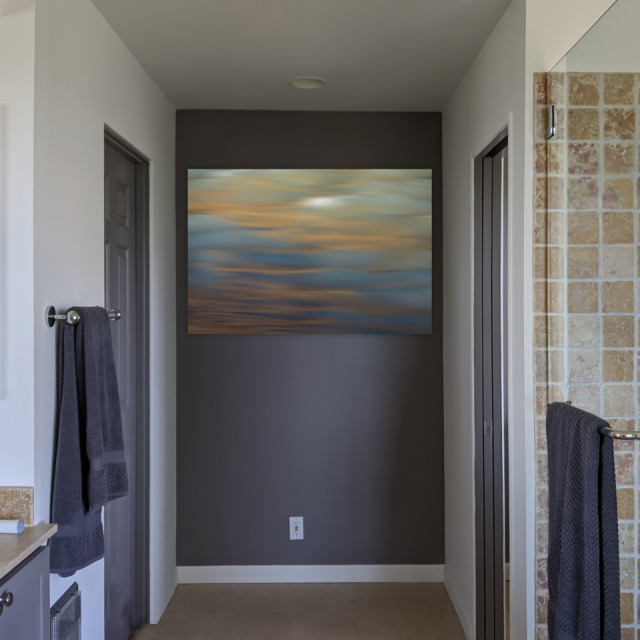 When the collector saw this work by Thea Schrack hung in his master bath, his comment was, "something magic is happening here." We could not agree more. This large piece fills the back wall and draws out the colors of the room while mirroring the beauty of the SF Bay outside the windows.
posted on 7/31/2020