Contact For EDNA Contemporary
Sheryl Chesnut
805 459-1711
sheryl@ednacontemporary.com
@ednacontemporary
Call or email for a private appointment
to view artwork at our downtown
SLO location or to schedule a home visit.
Address: 583 Dana Street,San Luis Obispo, CA 93401

Hours: Thursday through Sunday 1 to 6 PM

< previous entry return to list next entry >
Drift Install in San Luis Obispo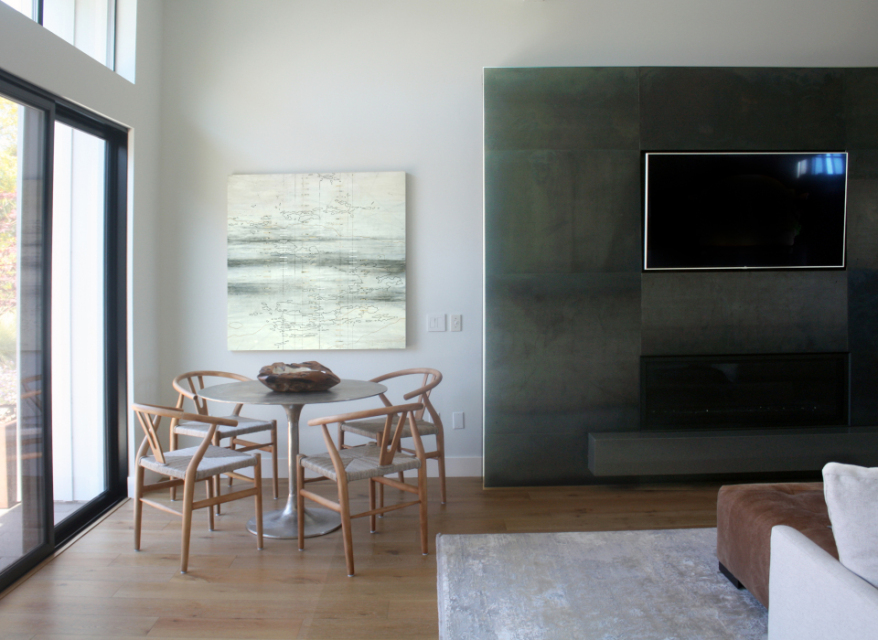 Beautiful home with beautiful artwork. This gorgeous multilayered encaustic work by Lisa Kairos is the anchor in the family room of our San Luis Obispo Installation.
posted on 7/5/2021