Contact For EDNA Contemporary
Sheryl Daane Chesnut
805 459-1711
edna@ednacontemporary.com
Call or email for a private appointment
to view artwork at our downtown
SLO location or to schedule a home visit.
< previous entry return to list next entry >
Arroyo Grande Valley Home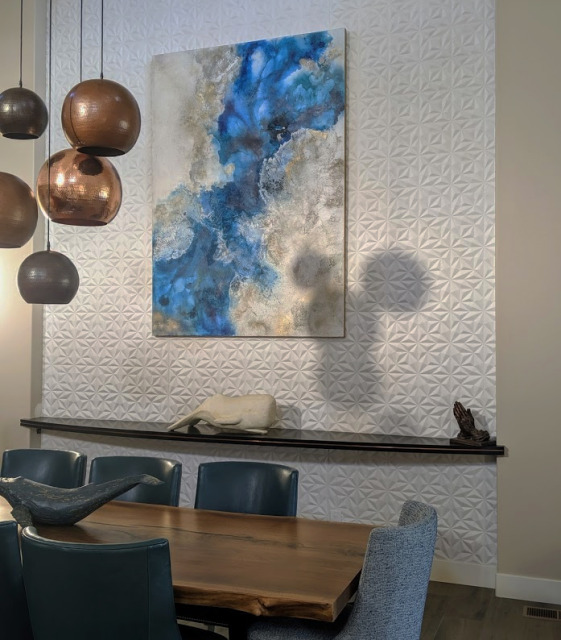 A beautiful new home in Arroyo Grande features the artwork of many EDNA artists. This 5 x 7 foot painting hangs in the nook by the dining room table.
posted on 3/26/2020